Bob and Sara at the Hoover Dam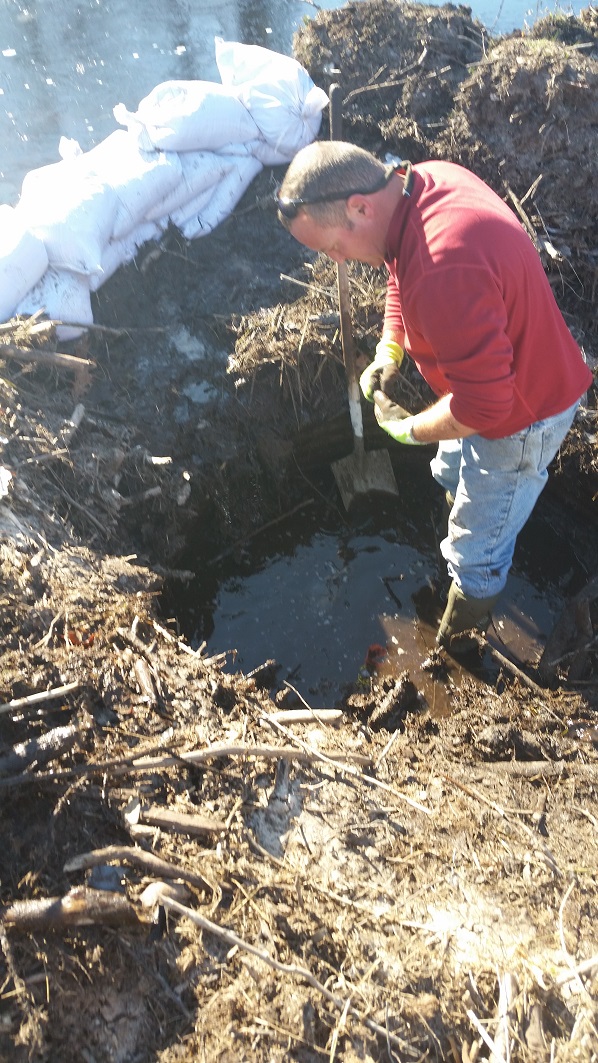 Bob Carter
Robert (Bob) Carter
Bob grew up in Milford, NH and brings to NH Dams over 25 years of technical and practical experience with dams and related construction.  Bob has an undergraduate degree in Natural Resource Sciences, and worked in civil and site construction for twelve years, returning to graduate school to earn his Master's in Civil/Environmental Engineering.  For the past 12 years Bob has worked with a local engineering firm, with the majority of his work related to dams, hydrology, and hydraulics throughout the northeast and nationally.  Bob has an excellent working rapport with NHDES Dam Bureau, and able to bridge the communication gap between dam owners and the regulatory body.  Bob is also a Certified Soil Scientist in the State of NH, and a Certified Floodplain Manager through the Association of State Floodplain Managers.
In his personal life, Bob enjoys rock climbing with his children, gardening with his wife, Sara, and children, and working with Sara to restore their 1776 cape style farm house and land into a large family home.  Bob is a former chair of the Deering Planning Board, serving on the board for 12 years.  He is also involved with various other Town events, including driving the tractor for the annual hay rides during fall festivities for the past three years, and has assisted in coaching his sons' baseball teams for the local youth athletic association.
He can be reached at Bob@nhdams.com
Sara Carter
Sara E. Carter
Sara grew up in Antrim, NH, and brings to NH Dams over 25 years of experience working with people.  As a care giver for adults with disabilities she gained the experience in understanding not only the needs people verbally express, but the needs expressed through body language.  As a manager of personnel, she understands the need for responsive communication, detailed organization, and a cooperative team approach to achieve common goals, while remaining compassionate to the needs of staff and clients.  As a companion for those ageing in place, she brings experience and knowledge in respecting limits, doing what needs to be done, and the ability to anticipate future needs without direction from others.
In her personal life, she has spent a lifetime outdoors, gardening with her mother, children and husband, Bob, working the wood lot with her father, Bob and children, riding horses with Bob and children, and repairing and renovating the families 1776 cape style farmhouse to a large family home.  Sara is involved in her community, as a member of the Board of Directors for the Deering Foundation, and contributing time with her children's school activities.
Sara is involved with all aspects of NH Dams, from routine maintenance to active construction.
She can be reached at Sara@nhdams.com
NH Dams is proud to sponsor one of this year's HYAA U12 baseball teams. Good luck guys!